by Fireweed, for the Island Word, Dec. Issue, 2012
As my partner tells the story, getting close enough to the big buck to remove the fishnet fencing wrapped around his antlers was far from easy! The diverse group of islanders who showed up to help out on that cold November night never did come to consensus around how best to handle the situation safely. But hours into the ordeal, the poor deer's head was finally pinned to the ground with the same fencing that had originally bound his body too. A large pair of pruning sheers wielded by one brave individual worked its magic, then everyone jumped behind the closest trees as the powerful animal struggled to his feet. Wild eyes shining in the glare of blinding flashlights, he stood perfectly motionless in the high salal for one long moment, then leapt to freedom in the surrounding forest.
It's easy to forget sometimes that the only connection many urban children have in the world today with wild animals is through the books they read, and the mythology of cultural traditions shared with them. Even in biologically diverse places, however, many of us are acutely aware that habitat is shrinking for the creatures with whom our lives intersect in greater and greater frequency. In "Last Child of the Woods," author Richard Louv records the remarkable collapse of children's engagement with nature as taking place even faster than the collapse of the natural world. What stories will our great grandchildren be relaying to their offspring if the animals threatened today exist only in those young imaginations alongside Santa's reindeer?
Edith Cobb's essay, "the Ecology of Imagination in Childhood," suggests that contact with nature is crucial to creativity. Through studying the biographies of some 300 geniuses, Cobb discovered that intense experiences in nature between the ages of 5 and 12 were a common theme. She contends that animals and plants are among "the figures of speech in the rhetoric of play...which the genius in particular of later life seems to recall." In his own writing, the Guardian's George Monbiot has lamented that without the intensity of engagement with nature at a young age, people will not devote their lives to protecting it.
Given what we know today about global warming, it is imperative that adults respond collectively on behalf of the world's children and future generations of all species as swiftly as possible.
According to environmental scientist Dr. Robert Goodland, there is one pragmatic way to reverse climate change before it is too late. Research indicates that "large-scale reforestation and regeneration of forests could absorb all of today's excess atmospheric carbon - while sufficient land can be freed up by replacing at least 25% of today's livestock products with better alternatives. That's because a whopping 45% of all land on earth is now used for livestock and feed production."
To quote the prophetic genius Albert Einstein, "Nothing will benefit human health and increase chances for survival of life on Earth as much as the evolution to a vegetarian diet." Many other changes are certainly also called for, but Goodland contends that the agricultural sector must be a key player in reversing climate change immediately. And that consumers have to play "an equal role in their capacity to vote with their forks to replace meat, dairy and eggs..."
With a brand new year fast approaching, there's no time like the present to start making those positive dietary changes. Breaking ties with long-held holiday food customs is easier when we consider that much of what we've been taught to uphold as "tradition" at this time of the year has never really stopped evolving! For example, while various cultures have long participated in festivals of light during the month of December (Hanukkah, Kwanzaa, etc.), Christmas in particular is a composite of both old and new sensibilities.
Long before the advent of Christianity, the Roman Festival of Saturnalia honoured Saturn - god of seed and sowing - with a whole week of feasting, gift giving and revelry from the 17
th
of the month to the 23rd. For millennia, winter solstice celebrants have marked the longest night of the year and the "newborn" sun with candles and bonfires around the 21
st
and decorated their homes with sacred evergreens. Cut Christmas trees are a relatively recent "tradition," once strongly opposed by the Christian church due to its mis-association with pagan tree-worship. Apples are symbols of the sun god Apollo and, therefore, appropriate representations of the returning sun at winter solstice. Today, shiny bright red tree ornaments have taken their place. Many pagan symbols were eventually incorporated into the new religion of Christianity, which was clearly superimposed over the old ways, preexisting holy days and sacred sites throughout Europe.
Even Santa is a shape-shifter who has adapted to time and place. In the reindeer-herding areas of Siberia, natives have identified the moon in the sky as a man on a sleigh that can be pulled by reindeer to heaven. Tribal shamans dressed in red and white, ritually ingest the hallucinogenic
amanita muscaria
to fly to the sacred world tree where their magic reindeer live. Siberian reindeer actually consume these red and white mushrooms as food, seeking them out under the snow. No wonder their otherworldly counterparts are capable of flying around the entire earth in just one night! In Britain, Father Christmas dates at least as far back as the 17
th
century. At that time he traveled by goat and dressed in a long green robe. It was through his Dutch counterpart
Sinterklass
that modern day Santa Claus has found his way down North American chimneys, and into our contemporary "traditions."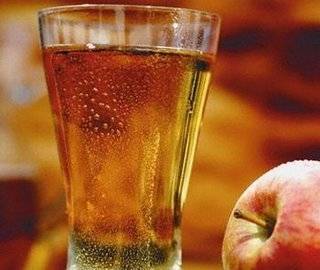 This Christmas Eve, why not leave out a glass of organic apple juice for the jolly old elf and let the kids know what makes this delicious fruit extra special during the week of winter solstice? Introducing ourselves to a few new organic, 100% plant-based recipes during this time of general overindulgence is another great way to transition to a greener lifestyle and create new family customs!
"

Teaching a child not to step on a caterpillar," wrote Bradley Miller, "is as valuable to the child as it is to the caterpillar." Reducing our ecological footprints by eating low on the food chain is valuable to future butterflies, reindeer and children alike.
Saturnalia Salad
This festive dish is chock full of protein, anti-oxidants, and the colours of the season!
one head of broccoli, finely chopped (3-4 cups, with stem removed)

two yellow or red apples (unpeeled), cored and finely chopped, then tossed in a little lemon juice to avoid browning

1/3rd cup red onion, finely diced

1 cup purple cabbage, finely chopped

1/2 cup of chopped walnuts

the seeds from one medium sized pomegranate

one romaine lettuce heart
1 tsp. sea salt (more, to taste)

1 tsp. ground black pepper

1 tiny pinch of paprika, or chili powder (don't overdo it!)

1/4 cup lemon juice (fresh squeezed or Santa Cruz organic)

1 tablespoon balsamic vinegar

1 small pinch of powdered stevia, or 2 tsp. agave syrup
Except for the water, measure all dressing ingredients into a blender. Add half the water, then blend. If the mixture is really thick, thin with more water. Taste, and adjust seasonings. Combine all the salad ingredients in a bowl except for the pomegranate seeds and lettuce. Toss well, then pour in 1/2 of the dressing and toss again. Now chop the romaine heart and fold gently into the other ingredients along with the pomegranate seeds. Plate, and drizzle with additional dressing. As a meal in itself, this hearty recipe will satisfy 3-4. As a side dish it makes about 10 yummy servings.
For more delicious and nutritious holiday feasting ideas, visit the LINKS column on the righthand side of this page. Bon Appetit!
Also, if you're in the region or plan to visit, feel free to join in on Denman Island's long-running Winter Solstice Community Vegan Potluck on Saturday, Dec. 21st (updating this for 2013)! Click here, for details.